The 2022 Speaker Faculty Includes:
SVP, Global Head People & Organisation
Novartis
Executive Vice President & Chief Human Resources Officer
ICON
Vice President – People Excellence & Talent Reward
Molnlycyke Healthcare
We believe the traditional conference format is no longer fit for purpose, so we started from scratch.
When you look at the event agenda, you will see three main types of session:
Hear the boldest HR leaders in life sciences sharing the stories of what they're doing to maximise the impact of their business.
Have your burning questions answered in a room full of your peers and move beyond the 'what' and the 'why' to get to the 'how'.
Work with your team to set a clear, bespoke action plan of what you are going to change when you get back to your business to ensure you get a fast ROI.
LEAP HR: Life Sciences Europe is designed by and for people leaders from the pre-commercial biotech to the multinational pharmaceutical, to come together as industry peers, share insights and expose experiences so that the drugs and devices saving people's lives every day across the globe can continue to do just that, whatever the circumstances.
Those taking part will be able to use the learnings and insights gained to emerge from this uncertain time with greater resilience, enabling life sciences organisations to continue getting better drugs and devices to patients, faster.
Only at LEAP HR: Life Sciences Europe 2021 could you have uncovered the industry's most forward-thinking human resources leaps, including
For Emerging Biopharma & Medical Devices Businesses
Drastically reduce attrition:
Discover how Oxford BioMedica reduced attrition from 18% to 10% in just 18 months
Rethink EVP and incentives:
Explore with Alnylam how to stay ahead in today's competitive digital talent landscape
For Established Biopharma & Medical Devices Businesses
Drive engagement in a digital world:
Learn now Mölnlycke is striving to continue its 5-year streak of employee index improvement during Covid-19
Drive engagement in new digital learning:
How Kyowa Kirin is overachieving with 79% learning programme activation rate (50% expected)
For Multinational Biopharma & Medical Devices Businesses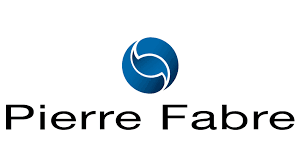 Rethink cultural transformation:
Hear how Pierre Fabre is remodelling traditional change management through a pandemic
Upholding best-in-industry engagement:
Explore how ICON is indexing consistent high-70 engagement scores and turnover of 10%
"LEAP HR pulled off an amazing virtual conference… – I'm so impressed. I came away with some great ideas and a greater sense of belonging to the worldwide HR Life Sciences community! Bravo, and thanks." – Senior Vice President, Human Resources, Scholar Rock
"Thank you to LEAP HR for the great virtual conference. The impact of this will be felt by employees, families and patients around the world!" – Senior Vice President, Human Resources & Administration, PTC Therapeutics
"Covid-19 will not go away, so it is more crucial than ever that we come together as HR professionals, to redesign the future of HR, reshape our organisations, and adapt our people to the 'New Normal'" - Executive Vice President & Chief Human Resources Officer, Mölnlycke Health Care 
"Thank you so much for the opportunity to be part of a wonderful virtual conference! The content and sessions at LEAP HR: Life Sciences were informative and impactful! I would love to stay connected and take part in future digital meetings." - Head of Global Learning & Development, Merz Aesthetics